in partnership with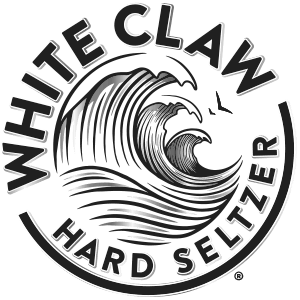 You eagerly await the arrival of summer. You picture yourself hitting the beach multiple times a week — sunrise walks, swims in your lunch break and sundowners at a waterside bar. Then suddenly the end of the sunny season is nigh and you realise you've not spent nearly as much time with sand between your toes as you'd hoped. It happens to the best of us.
Thankfully, Sydney is blessed with dozens of beautiful beaches that'll help you enjoy those summer vibes a little longer. Exhibit A: Manly Beach. Even if Manly is your local, when's the last time you spent a full day enjoying what it has to offer? So, we've teamed up with White Claw to curate a sunrise to sunset itinerary to show how to pack the most into an excursion to the legendary Sydney beach.


7AM: GO FOR A SUNRISE SWIM
You may have seen those bright pink swim caps on a rare sunrise stroll in Manly — or, more likely, you've seen them on Instagram. But since today is about changing up your routine, why not throw one on yourself and join the Bold and Beautiful Swim Squad for an early morning dip? The squad meets at 7am, seven days a week, in front of Manly Life Saving Club, before diving into the deep blue and making the journey to Shelly Beach and back — it's 750 metres each way. Who needs coffee when you can wake up with an ocean swim instead?

8AM: PICK UP A PASTRY AND COFFEE AT ROLLERS BAKEHOUSE
You've likely worked up an appetite so, after you've dried off, make tracks to Rialto Lane where you'll find Rollers Bakehouse. This Palm Springs-inspired spot is home to some of the tastiest (and most decadent) pastries in Sydney, including sweet and savoury croissants, pies and scrolls. The flavours are constantly changing, but you can expect creative spins like sticky oat chai croissants, cereal milk cruffins and duck pancake sausage rolls. In fact, the options are so innovative that you'll struggle to select just one. Order a few — you've earned 'em — along with a batch brew or latte, nab a bench in the bright pink courtyard and enjoy.

9AM: HEAD TO COLLINS FLAT BEACH FOR SOME LEISURELY BEACH TIME
Instead of heading to Manly's main beach, opt for Collins Flat Beach, a tiny little harbour inlet that sits between North Head and Little Manly Cove. Here, you can have a splash in the calm, shallow waters and admire the views across the harbour to The Heads — all sans crowds. There's also a legit waterfall to enjoy.
Though it feels quite remote, it's quite easy to get to Collins Flat. You can drive down Collins Beach Road and park near the Australian Institute of Police Management, which marks the start of a small track to the sand. Or you can drive or catch the free Hop Skip & Jump bus from Manly Council Chambers to Little Manly, walk down Stuart Street towards Skinner's Reserve and then follow the short track to Collins Flat.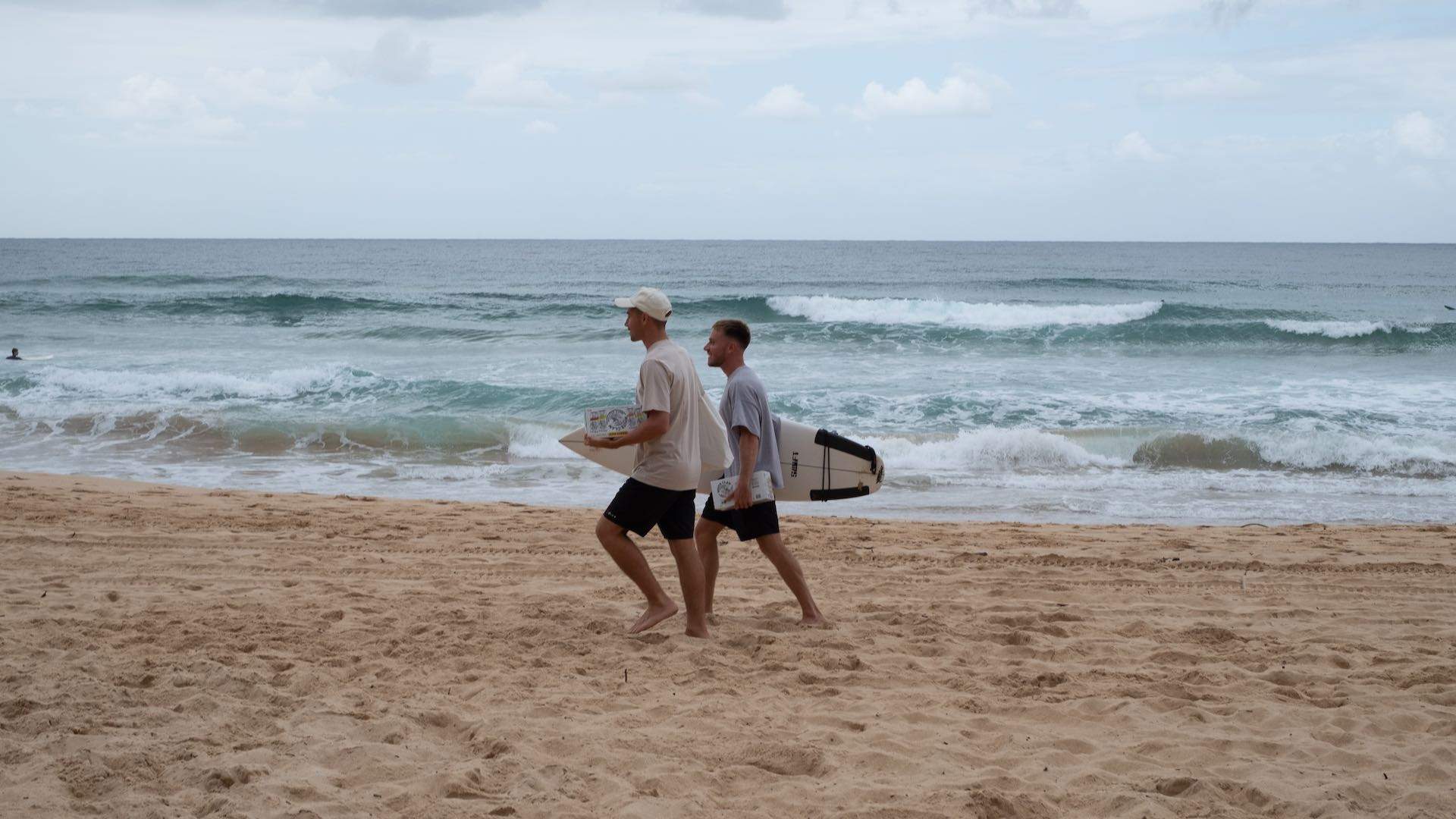 11AM: TAKE A SURFING LESSON
Is learning how to surf one of those things that has always been on your bucket list but you've never gotten around to actually doing it? There's no time like the present, friends. Manly Surf School runs lessons every single day for people of all ages and abilities. Adult lessons cost $75 per person (but get cheaper if you buy multiple) and last for 90 minutes. All equipment, including a surfboard and a wet suit or rash vest, is included. All you need is a towel, sunscreen and a good attitude.
We're not going to sugar-coat it — it's pretty tricky. But it is also a whole lot of fun. And when you finally manage to stand up (and stay standing), the sense of achievement you'll feel is on par with winning an Olympic medal (we're guessing).

1PM: GET A LITTLE RETAIL THERAPY
It's no secret that the water is Manly's main drawcard, but the beachside community has plenty more on offer, including several boutiques worthy of a visit. Spend a little time wandering the streets and poking your head into the retail stores that catch your eye. Looking for an outfit for a special occasion? Pop into Sir for chic minimalist designs or Coco and Lola to shop labels like Ena Pelly, Bec and Bridge and Manning Cartell.
If you're more interested in dressing up your home, visit Nordic Fusion to browse chic Scandinavian-designed furniture, decor and accessories. And, of course, no trip to Manly is complete without a visit to boutique bottle-o Winona to replenish your stores of natural wine and craft beer.

2PM: ENJOY A CONVIVIAL LUNCH AT CHICA BONITA
We're not sure what it is about Mexican cuisine and salty sea air that pair so well together. But a long lunch at much-loved Chica Bonita may be the best way to figure it out — short of booking a flight to Cancun, that is. Settle in for lunch at this brightly coloured arcade bar to snack on guacamole, fish tacos and tuna tostadas before sinking your teeth into a hearty chicken burrito, loaded with black beans, red rice, chorizo and cheese. Or, you could opt for a bowl filled with crispy eggplant, chipotle, macadamia, caramelised carrot and quinoa. Pair your feast with a margarita — there are eight varieties to choose from.


3PM: CRUISE THE STREETS ON AN E-BIKE
We know it's tempting, but try not to order that second serving of guacamole at lunch because the next activity is, well, active. Head to Manly Bikes on West Espalanade and hire a two-wheeler so you can spend the afternoon exploring more of the neighbourhood at your own pace. Of course, a cute aqua cruiser bike ($18 for one hour or $24 for two) will look the best against the beach backdrop but if you're feeling a little lazy after lunch, opt for an e-bike ($32 for one hour or $39 for two). The friendly staff will be happy to share route recommendations but we suggest pedalling along the beachfront from Manly Lagoon to Shelly Beach — then, if you have time, you could keep going all the way up to North Head and the Q Station.

5PM: DRINKS AT THE OFFICE
If there's one quintessential Manly pasttime that needs to be on your hit list, it's sundowners at The Office. How the nickname for the small stretch of grass at East Esplanade Reserve came about is something of a mystery, but the main takeaway is this: between the hours of 8am–8pm, alcohol consumption is permitted. It's one of the very few outdoor spots in Manly where you can BYO booze, so it's best to take advantage. Swing by a bottle-o, grab a four-pack of White Claw hard seltzers and watch the ferries zip across the harbour as the sun begins to set.


7PM: WATCH THE SUN SET OVER DINNER
You're coming to the end of your long day in the seaside suburb. If you're keen to grab one last drink and a bite to eat before waving goodbye, stop into the recently renovated Wharf Bar. Here, you can enjoy freshly shucked oysters, tiger prawns, salt 'n' pepper squid and sweet potato fries while watching the sun set over the harbour. Alternatively, you can extend the adventure by jumping on a ferry over to Watsons Bay (it takes just 15 minutes) to enjoy dinner and a boogie at the ever-reliable Watsons Bay Boutique Hotel.

For more information on White Claw, head to the website. 
Top image: Paros Huckstepp

Published on March 01, 2022 by
Melanie Colwell